| | |
| --- | --- |
| Corn syrup | 115 |
| Beer* | 110 |
| Glucose (dextrose) | 100 |
| Glucose syrup | 100 |
| Modified starch | 100 |
| Wheat syrup, rice syrup | 100 |
| Maltodextrin | 95 |
| Potato flour (starch) | 95 |
| Potatoes fried, french fries, scalloped potatoes | 95 |
| Potatoes, oven cooked | 95 |
| Rice flour | 95 |
| Bread white Gluten-free | 90 |
| Potato flour | 90 |
| Rice sticky | 90 |
| Arrow-root | 85 |
| Carrots (cooked)* | 85 |
| Celeriac, knob celery, turnip rooted celery (cooked)* | 85 |
| Corn flakes | 85 |
| Hamburger buns | 85 |
| Instant/parboiled rice | 85 |
| Maizena (corn starch) | 85 |
| Parsnip* | 85 |
| Pop corn (without sugar) | 85 |
| Rice cake/pudding | 85 |
| Rice Crispies | 85 |
| Rice milk | 85 |
| Tapioca | 85 |
| Turnip (coked)* | 85 |
| White sandwich bread | 85 |
| White wheat flour | 85 |
| Kellogg's Cornflakes | 84 |
| Pretzels | 83 |
| Kellogg's Rice Krispies | 82 |
| Jelly Beans | 80 |
| Mashed potatoes | 80 |
| Chips | 75 |
| Corn cooked | 75 |
| Doughnuts | 75 |
| Grahams Crackers | 75 |
| Lasagna (soft wheat) | 75 |
| Pumpkin, gourd* | 75 |
| Squash/marrow (various)* | 75 |
| Waffle (with sugar) | 75 |
| Watermelon* | 75 |
| Corn chips | 74 |
| Kavli Crispbread | 71 |
| Bagels | 70 |
| Baguette white bread | 70 |
| Biscuit | 70 |
| Brioche | 70 |
| Cabbage turnip, rutabaga, Swede turnip | 70 |
| Chocolate bar (with sugar added) | 70 |
| Cola drinks, soft drinks, sodas | 70 |
| Corn flour | 70 |
| Croissant | 70 |
| Dates Dried | 70 |
| Gnocchi | 70 |
| Matzo bread (white flour) | 70 |
| Millet, sorghum | 70 |
| Molasses | 70 |
| Noodles (tender wheat) | 70 |
| Pealed boiled potatoes | 70 |
| Plantain/cooking banana/platano (cooked) | 70 |
| Polenta, cornmeal | 70 |
| Potato boiled | 70 |
| Potato chips, crisps | 70 |
| Potato, tinned | 70 |
| Puffed amaranth | 70 |
| Ravioli (soft wheat) | 70 |
| Refined cereals (with sugar added) | 70 |
| Rice bread | 70 |
| Risotto | 70 |
| Rusk | 70 |
| Special K™ | 70 |
| Rice standard | 70 |
| Tacos | 70 |
| White sugar (sucrose) | 70 |
| Whole brown sugar | 70 |
| Cake, angel | 67 |
| Green pea soup, tinned | 66 |
| Beans Fava, broad bean, horse bean (cooked) | 65 |
| Beet, beetroot (cooked)* | 65 |
| Bread Rye flour (30% of rye) | 65 |
| Cake, tart | 65 |
| Cantaloupe | 65 |
| Chestnut flour | 65 |
| Chinese noodles/vermicelli (rice) | 65 |
| Couscous, semolina | 65 |
| Cranberry dried (sugar added) | 65 |
| Hovis, brown bread (with leaven) | 65 |
| Jam (with sugar added) | 65 |
| Macaroni cheese | 65 |
| Maple syrup | 65 |
| Marmalade (with sugar) | 65 |
| Mars®, Sneakers®, Nuts®, etc. bars | 65 |
| Muesli (with sugar or honey added…) | 65 |
| Muffin Blueberry | 65 |
| Panapen, breadfruit, breadnut | 65 |
| Pineapple (tin/can) | 65 |
| Potato Unpeeled boiled/steamed | 65 |
| Quince (preserve/jelly, with sugar) | 65 |
| Raisins (red and golden) | 65 |
| Sorbet (with sugar added) | 65 |
| Spelt, einkorn | 65 |
| Sushi | 65 |
| Corn, sweet corn | 65 |
| Tamarind, Indian date (sweet) | 65 |
| Tropical yam -US-, yam | 65 |
| Whole-grain bread | 65 |
| Apricots ( tin/can with syrup) | 64 |
| Bean black soup,tinned | 64 |
| Bananas | 60 |
| Barley Pearl | 60 |
| Bread Pita | 60 |
| Chestnut | 60 |
| Danish pastry | 60 |
| Hard/durum wheat semolina | 60 |
| Honey | 60 |
| Ice cream (regular, with sugar added) | 60 |
| Lasagna (hard wheat) | 60 |
| Long-grain white rice | 60 |
| Mayonnaise (industrial, sweetened) | 60 |
| Melons (cantaloupe, honeydew, etc.)* | 60 |
| Milk loaf, milk white | 60 |
| Muffin unsweetened | 60 |
| Rice Perfumed (jasmine…) | 60 |
| Pizza | 60 |
| Chocolate powder (with sugar) | 60 |
| Ravioli (hard wheat) | 60 |
| Bulgur wheat (cooked) | 55 |
| Butter cookies, shortbread, spritz biscuit (flour, butter, sugar) | 55 |
| Grape juice (unsweetened) | 55 |
| Japanese plum, loquat | 55 |
| Kellogg's Special K | 55 |
| Ketchup | 55 |
| Mango juice (unsweetened) | 55 |
| Mustard (sugar added) | 55 |
| Nutella® | 55 |
| Oatmeal Cookies | 55 |
| Papaya (fresh fruit) | 55 |
| Peaches (tin/can, with syrup) | 55 |
| Red rice | 55 |
| Spaghetti (well cooked) | 55 |
| Tagliatelle (well cooked) | 55 |
| Crisps | 54 |
| Lentils Green, tinned | 52 |
| Kellogg's All Bran | 51 |
| | |
| --- | --- |
| Apple juice (unsweetened) | 50 |
| Barley, whole grain | 50 |
| Biscuit (whole flour, no sugar added) | 50 |
| Bread multi grain | 50 |
| Bread with quinoa (approximately 65% of quinoa) | 50 |
| Cereal bar, energetic (no sugar added) | 50 |
| Chayote, chocho, pear squash, christophine | 50 |
| Cranberry juice (unsweetened) | 50 |
| Kiwi fruit | 50 |
| Linguine | 50 |
| Litchi (fresh fruit) | 50 |
| Macaroni (durum wheat) | 50 |
| Mango (fresh fruit) | 50 |
| Muesli (no sweet) | 50 |
| Persimmon, kaki-persimmon | 50 |
| Pineapple juice (unsweetened) | 50 |
| Potatoes Sweet | 50 |
| Rice Basmati | 50 |
| Rice Brown, unpolished rice | 50 |
| Tomato soup, tinned | 50 |
| Wasa™ light rye | 50 |
| Whole wheat pasta | 50 |
| Beans baked, tinned | 48 |
| Bread Rye (integral; flour, bread) | 45 |
| Coconut | 45 |
| Cranberry | 45 |
| Farro flour (integral) | 45 |
| Grapefruit juice (unsweetened) | 45 |
| Grapes, green and red (fresh fruit) | 45 |
| Green peas (tin/can) | 45 |
| Jam (no sugar added, grapefruit juice sweetened) | 45 |
| Kamut bread | 45 |
| Kamut flour (integral) | 45 |
| Kellogg's Bran Buds | 45 |
| Orange juice (fresh squeezed and unsweetened) | 45 |
| Pineapple (fresh fruit) | 45 |
| Plantain/cooking banana/platano (raw) | 45 |
| Plantain/cooking banana/platano (raw) | 45 |
| Rice Brown Basmati | 45 |
| Spelt, einkorn (integral) | 45 |
| Tomato sauce (with sugar) | 45 |
| Whole bulgur wheat (cooked) | 45 |
| Whole cereals (no sugar added) | 45 |
| Whole couscous, whole semolina | 45 |
| Lentil soup, tinned | 44 |
| Beans Black-eyed | 41 |
| Beans Fava, broad beans, horse beans (raw) | 40 |
| Bread, 100% integral flour with pure leaven | 40 |
| Brut cider | 40 |
| Buckwheat, kasha (grain or flour) | 40 |
| Carrot juice (unsweetened) | 40 |
| Coconut milk | 40 |
| Egyptian wheat, kamut | 40 |
| Falafel (fava beans) | 40 |
| Farro | 40 |
| Fig Dried | 40 |
| Integral wheat pasta, al dente | 40 |
| Beans Kidney/pinto (tin/can) | 40 |
| Lactose | 40 |
| Matzo bread (integral flour) | 40 |
| Oats | 40 |
| Peanut butter (no suger addes) | 40 |
| Pepino dulce, melon pear | 40 |
| Plums Dried /prunes | 40 |
| Quince (preserve/jelly, without sugar) | 40 |
| Quinoa flour | 40 |
| Shortbread, spritz biscuit (integral flour, no sugar added) | 40 |
| Sorbet (unsweetened) | 40 |
| Spagetti whole wheat | 40 |
| Spaghetti 'Al dente' (5 min cook) | 40 |
| Tahin | 40 |
| | |
| --- | --- |
| Apple (fresh fruit) | 35 |
| Apple stew, apple sauce | 35 |
| Apples (dried) | 35 |
| Beans Black | 35 |
| Beans Chick Peas, garbanzo beans (tin/can) | 35 |
| Bread Essene/ezekiel (sprouted cereals bread) | 35 |
| Celeriac, knob celery, turnip rooted celery (raw) | 35 |
| Chick pea flour | 35 |
| Chinese noodles/vermicelli (hard wheat), noodles | 35 |
| Bean Cranberry, borlotti bean, Roman bean | 35 |
| Dijon type mustard | 35 |
| Falafel (chick peas) | 35 |
| Figs; Indian/barbary fig (fresh fruit) | 35 |
| Green peas (fresh) | 35 |
| Ice cream (with real fructose) | 35 |
| Indian corn | 35 |
| Beans Kidney/pinto | 35 |
| Linum, sesame (seeds) | 35 |
| Nectarines (fresh fruit) | 35 |
| Oranges (fresh fruit) | 35 |
| Peaches (fresh fruit) | 35 |
| Plums, prunes (fresh fruit) | 35 |
| Pomegranate (fresh fruit) | 35 |
| Quince (fresh fruit) | 35 |
| Quinoa | 35 |
| Rice Wild | 35 |
| Soy yogurt (fruit flavored) | 35 |
| Sunflower seeds | 35 |
| Tomato juice | 35 |
| Tomato sauce (natural, no sugar added) | 35 |
| Tomatoes Dried | 35 |
| Wasa™ fiber (24%) | 35 |
| White almond paste/puree (unsweetened) | 35 |
| Yeast | 35 |
| Yogurt** | 35 |
| Beans Cannellini | 31 |
| Almond milk | 30 |
| Apricots (dried) | 30 |
| Apricots (fresh fruit) | 30 |
| Beans Chick Peas, garbanzo | 30 |
| Beans French, string beans | 30 |
| Beans Red Kidney | 30 |
| Beet (raw) | 30 |
| Carrots (raw) | 30 |
| Chinese noodles/vermicelli (made from soy or mung beans) | 30 |
| Garlic | 30 |
| Grapefruit, pummelo, shaddock (fresh fruit) | 30 |
| Lentils | 30 |
| Lentils Brown | 30 |
| Lentils Yellow | 30 |
| Marmalade (no sugar added) | 30 |
| Milk** (skimmed or not) | 30 |
| Oat milk (non cooked) | 30 |
| Passion fruit, maracuja, granadilla | 30 |
| Pears (fresh fruit) | 30 |
| Milk powdered/fresh ** | 30 |
| Quark, curd cheese** | 30 |
| Soya milk | 30 |
| Tangerines, madarines, satsuma | 30 |
| Tomatoes | 30 |
| Turnip (raw) | 30 |
| Lentils Green, boiled | 29 |
| Barley Blanched | 25 |
| Blackberry, mulberry | 25 |
| Blueberry, whortleberry, bilberry | 25 |
| Cherries | 25 |
| Dark chocolate (more than 70% of cocoa content) | 25 |
| Gooseberry | 25 |
| Hummus | 25 |
| Beans Mung , moong dal | 25 |
| Peanut paste/puree (unsweetened) | 25 |
| Raspberry (fresh fruit) | 25 |
| Redcurrant | 25 |
| Seeds (squash/marrow) | 25 |
| Soy flour | 25 |
| Split peas | 25 |
| Strawberries (fresh fruit) | 25 |
| Whole-hazelnut paste/puree (unsweetened) | 25 |
| Artichoke | 20 |
| Bamboo shoot | 20 |
| Chocolate, plain (>85% of cocoa) | 20 |
| Eggplant | 20 |
| Fructose | 20 |
| Heart of palm, cabbage palm | 20 |
| Lemon | 20 |
| Lemon juice (unsweetened) | 20 |
| Cocoa powder (no sugar added) | 20 |
| Ratatouille | 20 |
| Soy "cream" | 20 |
| Soy yogurt (unflavored) | 20 |
| Tamari sauce (unsweetened) | 20 |
| West Indian cherry, acerola | 20 |
| Soybeans | 16 |
| Agave (syrup) | 15 |
| Almonds | 15 |
| Asparagus | 15 |
| Black currant | 15 |
| Bran (oat, wheat…) | 15 |
| Broccoli | 15 |
| Brussels sprouts | 15 |
| Cabbage | 15 |
| Carob powder | 15 |
| Cashew nut, acajou | 15 |
| Cauliflower | 15 |
| Celery | 15 |
| Cereal shoots (soy or mung bean sprouts, etc.) | 15 |
| Chicory, endive | 15 |
| Chili pepper | 15 |
| Courgettes, zucchini | 15 |
| Cucumber | 15 |
| Fennel | 15 |
| Ginger | 15 |
| Golden gooseberry, Cape gooseberry | 15 |
| Green beans | 15 |
| Hazelnuts, filberts, Barcelona nuts | 15 |
| Leeks, scallions | 15 |
| Lettuce, all varieties | 15 |
| Mushroom, fungus | 15 |
| Olives | 15 |
| Onions | 15 |
| Peanuts | 15 |
| Pesto | 15 |
| Pickle | 15 |
| Pine seed | 15 |
| Pistachio, green almond | 15 |
| Radish | 15 |
| Rhubarb | 15 |
| Runner beans, Italian flat beans | 15 |
| Sauerkraut, sourcrout | 15 |
| Shallot, echalot, Spanish garlic | 15 |
| Snow peas | 15 |
| Sorrel dock | 15 |
| Soya | 15 |
| Spinach beet, perpetual spinach | 15 |
| Spinaches | 15 |
| Sprouted seeds | 15 |
| Peppers sweet (red, green), paprika | 15 |
| Tempeh | 15 |
| Tofu, soybean curd | 15 |
| Walnuts | 15 |
| Wheat germ | 15 |
| Avocado | 10 |
| Crustaceans | 5 |
| Spices (parsley, basil, oregano, cinnamon, vanilla, etc.) | 5 |
| Vinegar | 5 |
HIGH

Glycemic Index –

51 and higher 🙁
MEDIUM Glycemic Index – 36-50 😐
LOW Glycemic Index – 35 and lower 🙂
| | |
| --- | --- |
| Agave | 15 |
| Almond milk | 30 |
| Almonds | 15 |
| Apple (fresh fruit) | 35 |
| Apple juice (unsweetened) | 50 |
| Apple stew, apple sauce | 35 |
| Apples (dried) | 35 |
| Apricots ( tin/can with syrup) | 64 |
| Apricots (dried) | 30 |
| Apricots (fresh fruit) | 30 |
| Arrow-root | 85 |
| Artichoke | 20 |
| Asparagus | 15 |
| Avocado | 10 |
| Bagels | 70 |
| Baguette white bread | 70 |
| Bamboo shoot | 20 |
| Bananas | 60 |
| Barley Blanched | 25 |
| Barley Pearl | 60 |
| Barley, whole grain | 50 |
| Bean black soup,tinned | 64 |
| Bean Cranberry, borlotti bean, Roman bean | 35 |
| Beans baked, tinned | 48 |
| Beans Black | 35 |
| Beans Black-eyed | 41 |
| Beans Cannellini | 31 |
| Beans Chick Peas, garbanzo | 30 |
| Beans Chick Peas, garbanzo beans (tin/can) | 35 |
| Beans Fava, broad bean, horse bean (cooked) | 65 |
| Beans Fava, broad beans, horse beans (raw) | 40 |
| Beans French, string beans | 30 |
| Beans Kidney/pinto | 35 |
| Beans Kidney/pinto (tin/can) | 40 |
| Beans Mung , moong dal | 25 |
| Beans Red Kidney | 30 |
| Beer* | 110 |
| Beet (raw) | 30 |
| Beet, beetroot (cooked)* | 65 |
| Biscuit | 70 |
| Biscuit (whole flour, no sugar added) | 50 |
| Black currant | 15 |
| Blackberry, mulberry | 25 |
| Blueberry, whortleberry, bilberry | 25 |
| Bran (oat, wheat…) | 15 |
| Bread Essene/ezekiel (sprouted cereals bread) | 35 |
| Bread multi grain | 50 |
| Bread Pita | 60 |
| Bread Rye (integral; flour, bread) | 45 |
| Bread Rye flour (30% of rye) | 65 |
| Bread white Gluten-free | 90 |
| Bread with quinoa (approximately 65% of quinoa) | 50 |
| Bread, 100% integral flour with pure leaven | 40 |
| Brioche | 70 |
| Broccoli | 15 |
| Brussels sprouts | 15 |
| Brut cider | 40 |
| Buckwheat, kasha (grain or flour) | 40 |
| Bulgur wheat (cooked) | 55 |
| Butter cookies, shortbread, spritz biscuit (flour, butter, sugar) | 55 |
| Cabbage | 15 |
| Cabbage turnip, rutabaga, Swede turnip | 70 |
| Cake, angel | 67 |
| Cake, tart | 65 |
| Cantaloupe | 65 |
| Carob powder | 15 |
| Carrot juice (unsweetened) | 40 |
| Carrots (cooked)* | 85 |
| Carrots (raw) | 30 |
| Cashew nut, acajou | 15 |
| Cauliflower | 15 |
| Celeriac, knob celery, turnip rooted celery (cooked)* | 85 |
| Celeriac, knob celery, turnip rooted celery (raw) | 35 |
| Celery | 15 |
| Cereal bar, energetic (no sugar added) | 50 |
| Cereal shoots (soy or mung bean sprouts, etc.) | 15 |
| Chayote, chocho, pear squash, christophine | 50 |
| Cherries | 25 |
| Chestnut | 60 |
| Chestnut flour | 65 |
| Chick pea flour | 35 |
| Chicory, endive | 15 |
| Chili pepper | 15 |
| Chinese noodles/vermicelli (hard wheat), noodles | 35 |
| Chinese noodles/vermicelli (made from soy or mung beans) | 30 |
| Chinese noodles/vermicelli (rice) | 65 |
| Chips | 75 |
| Chocolate bar (with sugar added) | 70 |
| Chocolate powder (with sugar) | 60 |
| Chocolate, plain (>85% of cocoa) | 20 |
| Cocoa powder (no sugar added) | 20 |
| Coconut | 45 |
| Coconut milk | 40 |
| Cola drinks, soft drinks, sodas | 70 |
| Corn chips | 74 |
| Corn cooked | 75 |
| Corn flakes | 85 |
| Corn flour | 70 |
| Corn syrup | 115 |
| Corn, sweet corn | 65 |
| Courgettes, zucchini | 15 |
| Couscous, semolina | 65 |
| Cranberry | 45 |
| Cranberry dried (sugar added) | 65 |
| Cranberry juice (unsweetened) | 50 |
| Crisps | 54 |
| Croissant | 70 |
| Crustaceans | 5 |
| Cucumber | 15 |
| Danish pastry | 60 |
| Dark chocolate (more than 70% of cocoa content) | 25 |
| Dates Dried | 70 |
| Dijon type mustard | 35 |
| Doughnuts | 75 |
| Eggplant | 20 |
| Egyptian wheat, kamut | 40 |
| Falafel (chick peas) | 35 |
| Falafel (fava beans) | 40 |
| Farro | 40 |
| Farro flour (integral) | 45 |
| Fennel | 15 |
| Fig Dried | 40 |
| Figs; Indian/barbary fig (fresh fruit) | 35 |
| Fructose | 20 |
| Garlic | 30 |
| Ginger | 15 |
| Glucose (dextrose) | 100 |
| Glucose syrup | 100 |
| Gnocchi | 70 |
| Golden gooseberry, Cape gooseberry | 15 |
| Gooseberry | 25 |
| Grahams Crackers | 75 |
| Grape juice (unsweetened) | 55 |
| Grapefruit juice (unsweetened) | 45 |
| Grapefruit, pummelo, shaddock (fresh fruit) | 30 |
| Grapes, green and red (fresh fruit) | 45 |
| Green beans | 15 |
| Green pea soup, tinned | 66 |
| Green peas (fresh) | 35 |
| Green peas (tin/can) | 45 |
| Hamburger buns | 85 |
| Hard/durum wheat semolina | 60 |
| Hazelnuts, filberts, Barcelona nuts | 15 |
| Heart of palm, cabbage palm | 20 |
| Honey | 60 |
| Hovis, brown bread (with leaven) | 65 |
| Hummus | 25 |
| Ice cream (regular, with sugar added) | 60 |
| Ice cream (with real fructose) | 35 |
| Indian corn | 35 |
| Instant/parboiled rice | 85 |
| Integral wheat pasta, al dente | 40 |
| Jam (no sugar added, grapefruit juice sweetened) | 45 |
| Jam (with sugar added) | 65 |
| Japanese plum, loquat | 55 |
| Jelly Beans | 80 |
| Kamut bread | 45 |
| Kamut flour (integral) | 45 |
| Kavli Crispbread | 71 |
| Kellogg's All Bran | 51 |
| Kellogg's Bran Buds | 45 |
| Kellogg's Cornflakes | 84 |
| Kellogg's Rice Krispies | 82 |
| Kellogg's Special K | 55 |
| Ketchup | 55 |
| Kiwi fruit | 50 |
| Lactose | 40 |
| Lasagna (hard wheat) | 60 |
| Lasagna (soft wheat) | 75 |
| Leeks, scallions | 15 |
| Lemon | 20 |
| Lemon juice (unsweetened) | 20 |
| Lentil soup, tinned | 44 |
| Lentils | 30 |
| Lentils Brown | 30 |
| Lentils Green, boiled | 29 |
| Lentils Green, tinned | 52 |
| Lentils Yellow | 30 |
| Lettuce, all varieties | 15 |
| Linguine | 50 |
| Linum, sesame (seeds) | 35 |
| Litchi (fresh fruit) | 50 |
| Long-grain white rice | 60 |
| Macaroni (durum wheat) | 50 |
| Macaroni cheese | 65 |
| Maizena (corn starch) | 85 |
| Maltodextrin | 95 |
| Mango (fresh fruit) | 50 |
| Mango juice (unsweetened) | 55 |
| Maple syrup | 65 |
| Marmalade (no sugar added) | 30 |
| Marmalade (with sugar) | 65 |
| Mars®, Sneakers®, Nuts®, etc. bars | 65 |
| Mashed potatoes | 80 |
| Matzo bread (integral flour) | 40 |
| Matzo bread (white flour) | 70 |
| Mayonnaise (industrial, sweetened) | 60 |
| Melons (cantaloupe, honeydew, etc.)* | 60 |
| Milk loaf, milk white | 60 |
| Milk powdered/fresh ** | 30 |
| Milk** (skimmed or not) | 30 |
| Millet, sorghum | 70 |
| Modified starch | 100 |
| Molasses | 70 |
| Muesli (no sweet) | 50 |
| Muesli (with sugar or honey added…) | 65 |
| Muffin Blueberry | 65 |
| Muffin unsweetened | 60 |
| Mushroom, fungus | 15 |
| Mustard (sugar added) | 55 |
| Nectarines (fresh fruit) | 35 |
| Noodles (tender wheat) | 70 |
| Nutella® | 55 |
| Oat milk (non cooked) | 30 |
| Oatmeal Cookies | 55 |
| Oats | 40 |
| Olives | 15 |
| Onions | 15 |
| Orange juice (fresh squeezed and unsweetened) | 45 |
| Oranges (fresh fruit) | 35 |
| Panapen, breadfruit, breadnut | 65 |
| Papaya (fresh fruit) | 55 |
| Parsnip* | 85 |
| Passion fruit, maracuja, granadilla | 30 |
| Peaches (fresh fruit) | 35 |
| Peaches (tin/can, with syrup) | 55 |
| Pealed boiled potatoes | 70 |
| Peanut butter (no suger addes) | 40 |
| Peanut paste/puree (unsweetened) | 25 |
| Peanuts | 15 |
| Pears (fresh fruit) | 30 |
| Pepino dulce, melon pear | 40 |
| Peppers sweet (red, green), paprika | 15 |
| Persimmon, kaki-persimmon | 50 |
| Pesto | 15 |
| Pickle | 15 |
| Pine seed | 15 |
| Pineapple (fresh fruit) | 45 |
| Pineapple (tin/can) | 65 |
| Pineapple juice (unsweetened) | 50 |
| Pistachio, green almond | 15 |
| Pizza | 60 |
| Plantain/cooking banana/platano (cooked) | 70 |
| Plantain/cooking banana/platano (raw) | 45 |
| Plantain/cooking banana/platano (raw) | 45 |
| Plums Dried /prunes | 40 |
| Plums, prunes (fresh fruit) | 35 |
| Polenta, cornmeal | 70 |
| Pomegranate (fresh fruit) | 35 |
| Pop corn (without sugar) | 85 |
| Potato boiled | 70 |
| Potato chips, crisps | 70 |
| Potato flour | 90 |
| Potato flour (starch) | 95 |
| Potato Unpeeled boiled/steamed | 65 |
| Potato, tinned | 70 |
| Potatoes fried, french fries, scalloped potatoes | 95 |
| Potatoes Sweet | 50 |
| Potatoes, oven cooked | 95 |
| Pretzels | 83 |
| Puffed amaranth | 70 |
| Pumpkin, gourd* | 75 |
| Quark, curd cheese** | 30 |
| Quince (fresh fruit) | 35 |
| Quince (preserve/jelly, with sugar) | 65 |
| Quince (preserve/jelly, without sugar) | 40 |
| Quinoa flour | 40 |
| Quinoa | 35 |
| Radish | 15 |
| Raisins (red and golden) | 65 |
| Raspberry (fresh fruit) | 25 |
| Ratatouille | 20 |
| Ravioli (hard wheat) | 60 |
| Ravioli (soft wheat) | 70 |
| Red rice | 55 |
| Redcurrant | 25 |
| Refined cereals (with sugar added) | 70 |
| Rhubarb | 15 |
| Rice Basmati | 50 |
| Rice bread | 70 |
| Rice Brown Basmati | 45 |
| Rice Brown, unpolished rice | 50 |
| Rice cake/pudding | 85 |
| Rice Crispies | 85 |
| Rice flour | 95 |
| Rice milk | 85 |
| Rice Perfumed (jasmine…) | 60 |
| Rice standard | 70 |
| Rice sticky | 90 |
| Rice Wild | 35 |
| Risotto | 70 |
| Runner beans, Italian flat beans | 15 |
| Rusk | 70 |
| Sauerkraut, sourcrout | 15 |
| Seeds (squash/marrow) | 25 |
| Shallot, echalot, Spanish garlic | 15 |
| Shortbread, spritz biscuit (integral flour, no sugar added) | 40 |
| Snow peas | 15 |
| Sorbet (unsweetened) | 40 |
| Sorbet (with sugar added) | 65 |
| Sorrel dock | 15 |
| Soy "cream" | 20 |
| Soy flour | 25 |
| Soy yogurt (fruit flavored) | 35 |
| Soy yogurt (unflavored) | 20 |
| Soya | 15 |
| Soya milk | 30 |
| Soybeans | 16 |
| Spagetti whole wheat | 40 |
| Spaghetti (well cooked) | 55 |
| Spaghetti 'Al dente' (5 min cook) | 40 |
| Special K™ | 70 |
| Spelt, einkorn | 65 |
| Spelt, einkorn (integral) | 45 |
| Spices (parsley, basil, oregano, cinnamon, vanilla, etc.) | 5 |
| Spinach beet, perpetual spinach | 15 |
| Spinaches | 15 |
| Split peas | 25 |
| Sprouted seeds | 15 |
| Squash/marrow (various)* | 75 |
| Strawberries (fresh fruit) | 25 |
| Sunflower seeds | 35 |
| Sushi | 65 |
| Tacos | 70 |
| Tagliatelle (well cooked) | 55 |
| Tahin | 40 |
| Tamari sauce (unsweetened) | 20 |
| Tamarind, Indian date (sweet) | 65 |
| Tangerines, madarines, satsuma | 30 |
| Tapioca | 85 |
| Tempeh | 15 |
| Tofu, soybean curd | 15 |
| Tomato juice | 35 |
| Tomato sauce (natural, no sugar added) | 35 |
| Tomato sauce (with sugar) | 45 |
| Tomato soup, tinned | 50 |
| Tomatoes | 30 |
| Tomatos Dried | 35 |
| Tropical yam -US-, yam | 65 |
| Turnip (coked)* | 85 |
| Turnip (raw) | 30 |
| Vinegar | 5 |
| Waffle (with sugar) | 75 |
| Walnuts | 15 |
| Wasa™ fiber (24%) | 35 |
| Wasa™ light rye | 50 |
| Watermelon* | 75 |
| West Indian cherry, acerola | 20 |
| Wheat germ | 15 |
| Wheat syrup, rice syrup | 100 |
| White almond paste/puree (unsweetened) | 35 |
| White sandwich bread | 85 |
| White sugar (sucrose) | 70 |
| White wheat flour | 85 |
| Whole brown sugar | 70 |
| Whole bulgur wheat (cooked) | 45 |
| Whole cereals (no sugar added) | 45 |
| Whole couscous, whole semolina | 45 |
| Whole wheat pasta | 50 |
| Whole-grain bread | 65 |
| Whole-hazelnut paste/puree (unsweetened) | 25 |
| Yeast | 35 |
| Yogurt** | 35 |
* These products have high GI, but their pure sugar content (pure glucid) is low (about 5%). Therefore they should not significantly affect blood sugar levels.
** There is no difference in the GI of whole-milk products and non-fat milk products, however they have high Insulinic Index.
Please Note:
Glycemic Index values reflect an average of the individual glycemic responses of certain groups of people, and also the average values of the different foods from the same category. GI of foods in the table is not necessarily an exact value, and for simplicity sake, is listed as rounded-out average.
Summary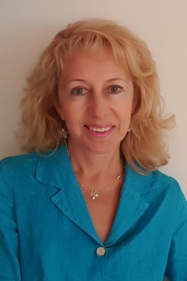 Article Name
Description
Check out list of Glycemic Index of Food and recommendations.
Author
Publisher Name