| | |
| --- | --- |
| Corn syrup | 115 |
| Beer* | 110 |
| Glucose (dextrose) | 100 |
| Glucose syrup | 100 |
| Modified starch | 100 |
| Wheat syrup, rice syrup | 100 |
| Maltodextrin | 95 |
| Potato flour (starch) | 95 |
| Potatoes fried, french fries, scalloped potatoes | 95 |
| Potatoes, oven cooked | 95 |
| Rice flour | 95 |
| Bread white Gluten-free | 90 |
| Potato flour | 90 |
| Rice sticky | 90 |
| Arrow-root | 85 |
| Carrots (cooked)* | 85 |
| Celeriac, knob celery, turnip rooted celery (cooked)* | 85 |
| Corn flakes | 85 |
| Hamburger buns | 85 |
| Instant/parboiled rice | 85 |
| Maizena (corn starch) | 85 |
| Parsnip* | 85 |
| Pop corn (without sugar) | 85 |
| Rice cake/pudding | 85 |
| Rice Crispies | 85 |
| Rice milk | 85 |
| Tapioca | 85 |
| Turnip (coked)* | 85 |
| White sandwich bread | 85 |
| White wheat flour | 85 |
| Kellogg's Cornflakes | 84 |
| Pretzels | 83 |
| Kellogg's Rice Krispies | 82 |
| Jelly Beans | 80 |
| Mashed potatoes | 80 |
| Chips | 75 |
| Corn cooked | 75 |
| Doughnuts | 75 |
| Grahams Crackers | 75 |
| Lasagna (soft wheat) | 75 |
| Pumpkin, gourd* | 75 |
| Squash/marrow (various)* | 75 |
| Waffle (with sugar) | 75 |
| Watermelon* | 75 |
| Corn chips | 74 |
| Kavli Crispbread | 71 |
| Bagels | 70 |
| Baguette white bread | 70 |
| Biscuit | 70 |
| Brioche | 70 |
| Cabbage turnip, rutabaga, Swede turnip | 70 |
| Chocolate bar (with sugar added) | 70 |
| Cola drinks, soft drinks, sodas | 70 |
| Corn flour | 70 |
| Croissant | 70 |
| Dates Dried | 70 |
| Gnocchi | 70 |
| Matzo bread (white flour) | 70 |
| Millet, sorghum | 70 |
| Molasses | 70 |
| Noodles (tender wheat) | 70 |
| Pealed boiled potatoes | 70 |
| Plantain/cooking banana/platano (cooked) | 70 |
| Polenta, cornmeal | 70 |
| Potato boiled | 70 |
| Potato chips, crisps | 70 |
| Potato, tinned | 70 |
| Puffed amaranth | 70 |
| Ravioli (soft wheat) | 70 |
| Refined cereals (with sugar added) | 70 |
| Rice bread | 70 |
| Risotto | 70 |
| Rusk | 70 |
| Special K™ | 70 |
| Rice standard | 70 |
| Tacos | 70 |
| White sugar (sucrose) | 70 |
| Whole brown sugar | 70 |
| Cake, angel | 67 |
| Green pea soup, tinned | 66 |
| Beans Fava, broad bean, horse bean (cooked) | 65 |
| Beet, beetroot (cooked)* | 65 |
| Bread Rye flour (30% of rye) | 65 |
| Cake, tart | 65 |
| Cantaloupe | 65 |
| Chestnut flour | 65 |
| Chinese noodles/vermicelli (rice) | 65 |
| Couscous, semolina | 65 |
| Cranberry dried (sugar added) | 65 |
| Hovis, brown bread (with leaven) | 65 |
| Jam (with sugar added) | 65 |
| Macaroni cheese | 65 |
| Maple syrup | 65 |
| Marmalade (with sugar) | 65 |
| Mars®, Sneakers®, Nuts®, etc. bars | 65 |
| Muesli (with sugar or honey added…) | 65 |
| Muffin Blueberry | 65 |
| Panapen, breadfruit, breadnut | 65 |
| Pineapple (tin/can) | 65 |
| Potato Unpeeled boiled/steamed | 65 |
| Quince (preserve/jelly, with sugar) | 65 |
| Raisins (red and golden) | 65 |
| Sorbet (with sugar added) | 65 |
| Spelt, einkorn | 65 |
| Sushi | 65 |
| Corn, sweet corn | 65 |
| Tamarind, Indian date (sweet) | 65 |
| Tropical yam -US-, yam | 65 |
| Whole-grain bread | 65 |
| Apricots ( tin/can with syrup) | 64 |
| Bean black soup,tinned | 64 |
| Bananas | 60 |
| Barley Pearl | 60 |
| Bread Pita | 60 |
| Chestnut | 60 |
| Danish pastry | 60 |
| Hard/durum wheat semolina | 60 |
| Honey | 60 |
| Ice cream (regular, with sugar added) | 60 |
| Lasagna (hard wheat) | 60 |
| Long-grain white rice | 60 |
| Mayonnaise (industrial, sweetened) | 60 |
| Melons (cantaloupe, honeydew, etc.)* | 60 |
| Milk loaf, milk white | 60 |
| Muffin unsweetened | 60 |
| Rice Perfumed (jasmine…) | 60 |
| Pizza | 60 |
| Chocolate powder (with sugar) | 60 |
| Ravioli (hard wheat) | 60 |
| Bulgur wheat (cooked) | 55 |
| Butter cookies, shortbread, spritz biscuit (flour, butter, sugar) | 55 |
| Grape juice (unsweetened) | 55 |
| Japanese plum, loquat | 55 |
| Kellogg's Special K | 55 |
| Ketchup | 55 |
| Mango juice (unsweetened) | 55 |
| Mustard (sugar added) | 55 |
| Nutella® | 55 |
| Oatmeal Cookies | 55 |
| Papaya (fresh fruit) | 55 |
| Peaches (tin/can, with syrup) | 55 |
| Red rice | 55 |
| Spaghetti (well cooked) | 55 |
| Tagliatelle (well cooked) | 55 |
| Crisps | 54 |
| Lentils Green, tinned | 52 |
| Kellogg's All Bran | 51 |
| | |
| --- | --- |
| Apple juice (unsweetened) | 50 |
| Barley, whole grain | 50 |
| Biscuit (whole flour, no sugar added) | 50 |
| Bread multi grain | 50 |
| Bread with quinoa (approximately 65% of quinoa) | 50 |
| Cereal bar, energetic (no sugar added) | 50 |
| Chayote, chocho, pear squash, christophine | 50 |
| Cranberry juice (unsweetened) | 50 |
| Kiwi fruit | 50 |
| Linguine | 50 |
| Litchi (fresh fruit) | 50 |
| Macaroni (durum wheat) | 50 |
| Mango (fresh fruit) | 50 |
| Muesli (no sweet) | 50 |
| Persimmon, kaki-persimmon | 50 |
| Pineapple juice (unsweetened) | 50 |
| Potatoes Sweet | 50 |
| Rice Basmati | 50 |
| Rice Brown, unpolished rice | 50 |
| Tomato soup, tinned | 50 |
| Wasa™ light rye | 50 |
| Whole wheat pasta | 50 |
| Beans baked, tinned | 48 |
| Bread Rye (integral; flour, bread) | 45 |
| Coconut | 45 |
| Cranberry | 45 |
| Farro flour (integral) | 45 |
| Grapefruit juice (unsweetened) | 45 |
| Grapes, green and red (fresh fruit) | 45 |
| Green peas (tin/can) | 45 |
| Jam (no sugar added, grapefruit juice sweetened) | 45 |
| Kamut bread | 45 |
| Kamut flour (integral) | 45 |
| Kellogg's Bran Buds | 45 |
| Orange juice (fresh squeezed and unsweetened) | 45 |
| Pineapple (fresh fruit) | 45 |
| Plantain/cooking banana/platano (raw) | 45 |
| Plantain/cooking banana/platano (raw) | 45 |
| Rice Brown Basmati | 45 |
| Spelt, einkorn (integral) | 45 |
| Tomato sauce (with sugar) | 45 |
| Whole bulgur wheat (cooked) | 45 |
| Whole cereals (no sugar added) | 45 |
| Whole couscous, whole semolina | 45 |
| Lentil soup, tinned | 44 |
| Beans Black-eyed | 41 |
| Beans Fava, broad beans, horse beans (raw) | 40 |
| Bread, 100% integral flour with pure leaven | 40 |
| Brut cider | 40 |
| Buckwheat, kasha (grain or flour) | 40 |
| Carrot juice (unsweetened) | 40 |
| Coconut milk | 40 |
| Egyptian wheat, kamut | 40 |
| Falafel (fava beans) | 40 |
| Farro | 40 |
| Fig Dried | 40 |
| Integral wheat pasta, al dente | 40 |
| Beans Kidney/pinto (tin/can) | 40 |
| Lactose | 40 |
| Matzo bread (integral flour) | 40 |
| Oats | 40 |
| Peanut butter (no suger addes) | 40 |
| Pepino dulce, melon pear | 40 |
| Plums Dried /prunes | 40 |
| Quince (preserve/jelly, without sugar) | 40 |
| Quinoa flour | 40 |
| Shortbread, spritz biscuit (integral flour, no sugar added) | 40 |
| Sorbet (unsweetened) | 40 |
| Spagetti whole wheat | 40 |
| Spaghetti 'Al dente' (5 min cook) | 40 |
| Tahin | 40 |
| | |
| --- | --- |
| Apple (fresh fruit) | 35 |
| Apple stew, apple sauce | 35 |
| Apples (dried) | 35 |
| Beans Black | 35 |
| Beans Chick Peas, garbanzo beans (tin/can) | 35 |
| Bread Essene/ezekiel (sprouted cereals bread) | 35 |
| Celeriac, knob celery, turnip rooted celery (raw) | 35 |
| Chick pea flour | 35 |
| Chinese noodles/vermicelli (hard wheat), noodles | 35 |
| Bean Cranberry, borlotti bean, Roman bean | 35 |
| Dijon type mustard | 35 |
| Falafel (chick peas) | 35 |
| Figs; Indian/barbary fig (fresh fruit) | 35 |
| Green peas (fresh) | 35 |
| Ice cream (with real fructose) | 35 |
| Indian corn | 35 |
| Beans Kidney/pinto | 35 |
| Linum, sesame (seeds) | 35 |
| Nectarines (fresh fruit) | 35 |
| Oranges (fresh fruit) | 35 |
| Peaches (fresh fruit) | 35 |
| Plums, prunes (fresh fruit) | 35 |
| Pomegranate (fresh fruit) | 35 |
| Quince (fresh fruit) | 35 |
| Quinoa | 35 |
| Rice Wild | 35 |
| Soy yogurt (fruit flavored) | 35 |
| Sunflower seeds | 35 |
| Tomato juice | 35 |
| Tomato sauce (natural, no sugar added) | 35 |
| Tomatoes Dried | 35 |
| Wasa™ fiber (24%) | 35 |
| White almond paste/puree (unsweetened) | 35 |
| Yeast | 35 |
| Yogurt** | 35 |
| Beans Cannellini | 31 |
| Almond milk | 30 |
| Apricots (dried) | 30 |
| Apricots (fresh fruit) | 30 |
| Beans Chick Peas, garbanzo | 30 |
| Beans French, string beans | 30 |
| Beans Red Kidney | 30 |
| Beet (raw) | 30 |
| Carrots (raw) | 30 |
| Chinese noodles/vermicelli (made from soy or mung beans) | 30 |
| Garlic | 30 |
| Grapefruit, pummelo, shaddock (fresh fruit) | 30 |
| Lentils | 30 |
| Lentils Brown | 30 |
| Lentils Yellow | 30 |
| Marmalade (no sugar added) | 30 |
| Milk** (skimmed or not) | 30 |
| Oat milk (non cooked) | 30 |
| Passion fruit, maracuja, granadilla | 30 |
| Pears (fresh fruit) | 30 |
| Milk powdered/fresh ** | 30 |
| Quark, curd cheese** | 30 |
| Soya milk | 30 |
| Tangerines, madarines, satsuma | 30 |
| Tomatoes | 30 |
| Turnip (raw) | 30 |
| Lentils Green, boiled | 29 |
| Barley Blanched | 25 |
| Blackberry, mulberry | 25 |
| Blueberry, whortleberry, bilberry | 25 |
| Cherries | 25 |
| Dark chocolate (more than 70% of cocoa content) | 25 |
| Gooseberry | 25 |
| Hummus | 25 |
| Beans Mung , moong dal | 25 |
| Peanut paste/puree (unsweetened) | 25 |
| Raspberry (fresh fruit) | 25 |
| Redcurrant | 25 |
| Seeds (squash/marrow) | 25 |
| Soy flour | 25 |
| Split peas | 25 |
| Strawberries (fresh fruit) | 25 |
| Whole-hazelnut paste/puree (unsweetened) | 25 |
| Artichoke | 20 |
| Bamboo shoot | 20 |
| Chocolate, plain (>85% of cocoa) | 20 |
| Eggplant | 20 |
| Fructose | 20 |
| Heart of palm, cabbage palm | 20 |
| Lemon | 20 |
| Lemon juice (unsweetened) | 20 |
| Cocoa powder (no sugar added) | 20 |
| Ratatouille | 20 |
| Soy "cream" | 20 |
| Soy yogurt (unflavored) | 20 |
| Tamari sauce (unsweetened) | 20 |
| West Indian cherry, acerola | 20 |
| Soybeans | 16 |
| Agave (syrup) | 15 |
| Almonds | 15 |
| Asparagus | 15 |
| Black currant | 15 |
| Bran (oat, wheat…) | 15 |
| Broccoli | 15 |
| Brussels sprouts | 15 |
| Cabbage | 15 |
| Carob powder | 15 |
| Cashew nut, acajou | 15 |
| Cauliflower | 15 |
| Celery | 15 |
| Cereal shoots (soy or mung bean sprouts, etc.) | 15 |
| Chicory, endive | 15 |
| Chili pepper | 15 |
| Courgettes, zucchini | 15 |
| Cucumber | 15 |
| Fennel | 15 |
| Ginger | 15 |
| Golden gooseberry, Cape gooseberry | 15 |
| Green beans | 15 |
| Hazelnuts, filberts, Barcelona nuts | 15 |
| Leeks, scallions | 15 |
| Lettuce, all varieties | 15 |
| Mushroom, fungus | 15 |
| Olives | 15 |
| Onions | 15 |
| Peanuts | 15 |
| Pesto | 15 |
| Pickle | 15 |
| Pine seed | 15 |
| Pistachio, green almond | 15 |
| Radish | 15 |
| Rhubarb | 15 |
| Runner beans, Italian flat beans | 15 |
| Sauerkraut, sourcrout | 15 |
| Shallot, echalot, Spanish garlic | 15 |
| Snow peas | 15 |
| Sorrel dock | 15 |
| Soya | 15 |
| Spinach beet, perpetual spinach | 15 |
| Spinaches | 15 |
| Sprouted seeds | 15 |
| Peppers sweet (red, green), paprika | 15 |
| Tempeh | 15 |
| Tofu, soybean curd | 15 |
| Walnuts | 15 |
| Wheat germ | 15 |
| Avocado | 10 |
| Crustaceans | 5 |
| Spices (parsley, basil, oregano, cinnamon, vanilla, etc.) | 5 |
| Vinegar | 5 |
HIGH

Glycemic Index –

51 and higher  🙁 
MEDIUM Glycemic Index – 36-50   😐 
LOW Glycemic Index – 35 and lower   🙂 
| | |
| --- | --- |
| Agave | 15 |
| Almond milk | 30 |
| Almonds | 15 |
| Apple (fresh fruit) | 35 |
| Apple juice (unsweetened) | 50 |
| Apple stew, apple sauce | 35 |
| Apples (dried) | 35 |
| Apricots ( tin/can with syrup) | 64 |
| Apricots (dried) | 30 |
| Apricots (fresh fruit) | 30 |
| Arrow-root | 85 |
| Artichoke | 20 |
| Asparagus | 15 |
| Avocado | 10 |
| Bagels | 70 |
| Baguette white bread | 70 |
| Bamboo shoot | 20 |
| Bananas | 60 |
| Barley Blanched | 25 |
| Barley Pearl | 60 |
| Barley, whole grain | 50 |
| Bean black soup,tinned | 64 |
| Bean Cranberry, borlotti bean, Roman bean | 35 |
| Beans baked, tinned | 48 |
| Beans Black | 35 |
| Beans Black-eyed | 41 |
| Beans Cannellini | 31 |
| Beans Chick Peas, garbanzo | 30 |
| Beans Chick Peas, garbanzo beans (tin/can) | 35 |
| Beans Fava, broad bean, horse bean (cooked) | 65 |
| Beans Fava, broad beans, horse beans (raw) | 40 |
| Beans French, string beans | 30 |
| Beans Kidney/pinto | 35 |
| Beans Kidney/pinto  (tin/can) | 40 |
| Beans Mung , moong dal | 25 |
| Beans Red Kidney | 30 |
| Beer* | 110 |
| Beet (raw) | 30 |
| Beet, beetroot (cooked)* | 65 |
| Biscuit | 70 |
| Biscuit (whole flour, no sugar added) | 50 |
| Black currant | 15 |
| Blackberry, mulberry | 25 |
| Blueberry, whortleberry, bilberry | 25 |
| Bran (oat, wheat…) | 15 |
| Bread Essene/ezekiel  (sprouted cereals bread) | 35 |
| Bread multi grain | 50 |
| Bread Pita | 60 |
| Bread Rye (integral; flour, bread) | 45 |
| Bread Rye flour (30% of rye) | 65 |
| Bread white Gluten-free | 90 |
| Bread with quinoa (approximately 65% of quinoa) | 50 |
| Bread, 100% integral flour with pure leaven | 40 |
| Brioche | 70 |
| Broccoli | 15 |
| Brussels sprouts | 15 |
| Brut cider | 40 |
| Buckwheat, kasha (grain or flour) | 40 |
| Bulgur wheat (cooked) | 55 |
| Butter cookies, shortbread, spritz biscuit (flour, butter, sugar) | 55 |
| Cabbage | 15 |
| Cabbage turnip, rutabaga, Swede turnip | 70 |
| Cake, angel | 67 |
| Cake, tart | 65 |
| Cantaloupe | 65 |
| Carob powder | 15 |
| Carrot juice (unsweetened) | 40 |
| Carrots (cooked)* | 85 |
| Carrots (raw) | 30 |
| Cashew nut, acajou | 15 |
| Cauliflower | 15 |
| Celeriac, knob celery, turnip rooted celery (cooked)* | 85 |
| Celeriac, knob celery, turnip rooted celery (raw) | 35 |
| Celery | 15 |
| Cereal bar, energetic (no sugar added) | 50 |
| Cereal shoots (soy or mung bean sprouts, etc.) | 15 |
| Chayote, chocho, pear squash, christophine | 50 |
| Cherries | 25 |
| Chestnut | 60 |
| Chestnut flour | 65 |
| Chick pea flour | 35 |
| Chicory, endive | 15 |
| Chili pepper | 15 |
| Chinese noodles/vermicelli (hard wheat), noodles | 35 |
| Chinese noodles/vermicelli (made from soy or mung beans) | 30 |
| Chinese noodles/vermicelli (rice) | 65 |
| Chips | 75 |
| Chocolate bar (with sugar added) | 70 |
| Chocolate powder (with sugar) | 60 |
| Chocolate, plain (>85% of cocoa) | 20 |
| Cocoa powder (no sugar added) | 20 |
| Coconut | 45 |
| Coconut milk | 40 |
| Cola drinks, soft drinks, sodas | 70 |
| Corn chips | 74 |
| Corn cooked | 75 |
| Corn flakes | 85 |
| Corn flour | 70 |
| Corn syrup | 115 |
| Corn, sweet corn | 65 |
| Courgettes, zucchini | 15 |
| Couscous, semolina | 65 |
| Cranberry | 45 |
| Cranberry dried (sugar added) | 65 |
| Cranberry juice (unsweetened) | 50 |
| Crisps | 54 |
| Croissant | 70 |
| Crustaceans | 5 |
| Cucumber | 15 |
| Danish pastry | 60 |
| Dark chocolate (more than 70% of cocoa content) | 25 |
| Dates Dried | 70 |
| Dijon type mustard | 35 |
| Doughnuts | 75 |
| Eggplant | 20 |
| Egyptian wheat, kamut | 40 |
| Falafel (chick peas) | 35 |
| Falafel (fava beans) | 40 |
| Farro | 40 |
| Farro flour (integral) | 45 |
| Fennel | 15 |
| Fig Dried | 40 |
| Figs; Indian/barbary fig (fresh fruit) | 35 |
| Fructose | 20 |
| Garlic | 30 |
| Ginger | 15 |
| Glucose (dextrose) | 100 |
| Glucose syrup | 100 |
| Gnocchi | 70 |
| Golden gooseberry, Cape gooseberry | 15 |
| Gooseberry | 25 |
| Grahams Crackers | 75 |
| Grape juice (unsweetened) | 55 |
| Grapefruit juice (unsweetened) | 45 |
| Grapefruit, pummelo, shaddock (fresh fruit) | 30 |
| Grapes, green and red (fresh fruit) | 45 |
| Green beans | 15 |
| Green pea soup, tinned | 66 |
| Green peas (fresh) | 35 |
| Green peas (tin/can) | 45 |
| Hamburger buns | 85 |
| Hard/durum wheat semolina | 60 |
| Hazelnuts, filberts, Barcelona nuts | 15 |
| Heart of palm, cabbage palm | 20 |
| Honey | 60 |
| Hovis, brown bread (with leaven) | 65 |
| Hummus | 25 |
| Ice cream (regular, with sugar added) | 60 |
| Ice cream (with real fructose) | 35 |
| Indian corn | 35 |
| Instant/parboiled rice | 85 |
| Integral wheat pasta, al dente | 40 |
| Jam (no sugar added, grapefruit juice sweetened) | 45 |
| Jam (with sugar added) | 65 |
| Japanese plum, loquat | 55 |
| Jelly Beans | 80 |
| Kamut bread | 45 |
| Kamut flour (integral) | 45 |
| Kavli Crispbread | 71 |
| Kellogg's All Bran | 51 |
| Kellogg's Bran Buds | 45 |
| Kellogg's Cornflakes | 84 |
| Kellogg's Rice Krispies | 82 |
| Kellogg's Special K | 55 |
| Ketchup | 55 |
| Kiwi fruit | 50 |
| Lactose | 40 |
| Lasagna (hard wheat) | 60 |
| Lasagna (soft wheat) | 75 |
| Leeks, scallions | 15 |
| Lemon | 20 |
| Lemon juice (unsweetened) | 20 |
| Lentil soup, tinned | 44 |
| Lentils | 30 |
| Lentils Brown | 30 |
| Lentils Green, boiled | 29 |
| Lentils Green, tinned | 52 |
| Lentils Yellow | 30 |
| Lettuce, all varieties | 15 |
| Linguine | 50 |
| Linum, sesame (seeds) | 35 |
| Litchi (fresh fruit) | 50 |
| Long-grain white rice | 60 |
| Macaroni (durum wheat) | 50 |
| Macaroni cheese | 65 |
| Maizena (corn starch) | 85 |
| Maltodextrin | 95 |
| Mango (fresh fruit) | 50 |
| Mango juice (unsweetened) | 55 |
| Maple syrup | 65 |
| Marmalade (no sugar added) | 30 |
| Marmalade (with sugar) | 65 |
| Mars®, Sneakers®, Nuts®, etc. bars | 65 |
| Mashed potatoes | 80 |
| Matzo bread (integral flour) | 40 |
| Matzo bread (white flour) | 70 |
| Mayonnaise (industrial, sweetened) | 60 |
| Melons (cantaloupe, honeydew, etc.)* | 60 |
| Milk loaf, milk white | 60 |
| Milk powdered/fresh ** | 30 |
| Milk** (skimmed or not) | 30 |
| Millet, sorghum | 70 |
| Modified starch | 100 |
| Molasses | 70 |
| Muesli (no sweet) | 50 |
| Muesli (with sugar or honey added…) | 65 |
| Muffin Blueberry | 65 |
| Muffin unsweetened | 60 |
| Mushroom, fungus | 15 |
| Mustard (sugar added) | 55 |
| Nectarines (fresh fruit) | 35 |
| Noodles (tender wheat) | 70 |
| Nutella® | 55 |
| Oat milk (non cooked) | 30 |
| Oatmeal Cookies | 55 |
| Oats | 40 |
| Olives | 15 |
| Onions | 15 |
| Orange juice (fresh squeezed and unsweetened) | 45 |
| Oranges (fresh fruit) | 35 |
| Panapen, breadfruit, breadnut | 65 |
| Papaya (fresh fruit) | 55 |
| Parsnip* | 85 |
| Passion fruit, maracuja, granadilla | 30 |
| Peaches (fresh fruit) | 35 |
| Peaches (tin/can, with syrup) | 55 |
| Pealed boiled potatoes | 70 |
| Peanut butter (no suger addes) | 40 |
| Peanut paste/puree (unsweetened) | 25 |
| Peanuts | 15 |
| Pears (fresh fruit) | 30 |
| Pepino dulce, melon pear | 40 |
| Peppers sweet (red, green), paprika | 15 |
| Persimmon, kaki-persimmon | 50 |
| Pesto | 15 |
| Pickle | 15 |
| Pine seed | 15 |
| Pineapple (fresh fruit) | 45 |
| Pineapple (tin/can) | 65 |
| Pineapple juice (unsweetened) | 50 |
| Pistachio, green almond | 15 |
| Pizza | 60 |
| Plantain/cooking banana/platano (cooked) | 70 |
| Plantain/cooking banana/platano (raw) | 45 |
| Plantain/cooking banana/platano (raw) | 45 |
| Plums Dried /prunes | 40 |
| Plums, prunes (fresh fruit) | 35 |
| Polenta, cornmeal | 70 |
| Pomegranate (fresh fruit) | 35 |
| Pop corn (without sugar) | 85 |
| Potato boiled | 70 |
| Potato chips, crisps | 70 |
| Potato flour | 90 |
| Potato flour (starch) | 95 |
| Potato Unpeeled boiled/steamed | 65 |
| Potato, tinned | 70 |
| Potatoes fried, french fries, scalloped potatoes | 95 |
| Potatoes Sweet | 50 |
| Potatoes, oven cooked | 95 |
| Pretzels | 83 |
| Puffed amaranth | 70 |
| Pumpkin, gourd* | 75 |
| Quark, curd cheese** | 30 |
| Quince (fresh fruit) | 35 |
| Quince (preserve/jelly, with sugar) | 65 |
| Quince (preserve/jelly, without sugar) | 40 |
| Quinoa flour | 40 |
| Quinoa | 35 |
| Radish | 15 |
| Raisins (red and golden) | 65 |
| Raspberry (fresh fruit) | 25 |
| Ratatouille | 20 |
| Ravioli (hard wheat) | 60 |
| Ravioli (soft wheat) | 70 |
| Red rice | 55 |
| Redcurrant | 25 |
| Refined cereals (with sugar added) | 70 |
| Rhubarb | 15 |
| Rice Basmati | 50 |
| Rice bread | 70 |
| Rice Brown Basmati | 45 |
| Rice Brown, unpolished rice | 50 |
| Rice cake/pudding | 85 |
| Rice Crispies | 85 |
| Rice flour | 95 |
| Rice milk | 85 |
| Rice Perfumed (jasmine…) | 60 |
| Rice standard | 70 |
| Rice sticky | 90 |
| Rice Wild | 35 |
| Risotto | 70 |
| Runner beans, Italian flat beans | 15 |
| Rusk | 70 |
| Sauerkraut, sourcrout | 15 |
| Seeds (squash/marrow) | 25 |
| Shallot, echalot, Spanish garlic | 15 |
| Shortbread, spritz biscuit (integral flour, no sugar added) | 40 |
| Snow peas | 15 |
| Sorbet (unsweetened) | 40 |
| Sorbet (with sugar added) | 65 |
| Sorrel dock | 15 |
| Soy "cream" | 20 |
| Soy flour | 25 |
| Soy yogurt (fruit flavored) | 35 |
| Soy yogurt (unflavored) | 20 |
| Soya | 15 |
| Soya milk | 30 |
| Soybeans | 16 |
| Spagetti whole wheat | 40 |
| Spaghetti (well cooked) | 55 |
| Spaghetti 'Al dente'  (5 min cook) | 40 |
| Special K™ | 70 |
| Spelt, einkorn | 65 |
| Spelt, einkorn (integral) | 45 |
| Spices (parsley, basil, oregano, cinnamon, vanilla, etc.) | 5 |
| Spinach beet, perpetual spinach | 15 |
| Spinaches | 15 |
| Split peas | 25 |
| Sprouted seeds | 15 |
| Squash/marrow (various)* | 75 |
| Strawberries (fresh fruit) | 25 |
| Sunflower seeds | 35 |
| Sushi | 65 |
| Tacos | 70 |
| Tagliatelle (well cooked) | 55 |
| Tahin | 40 |
| Tamari sauce (unsweetened) | 20 |
| Tamarind, Indian date (sweet) | 65 |
| Tangerines, madarines, satsuma | 30 |
| Tapioca | 85 |
| Tempeh | 15 |
| Tofu, soybean curd | 15 |
| Tomato juice | 35 |
| Tomato sauce (natural, no sugar added) | 35 |
| Tomato sauce (with sugar) | 45 |
| Tomato soup, tinned | 50 |
| Tomatoes | 30 |
| Tomatos Dried | 35 |
| Tropical yam -US-, yam | 65 |
| Turnip (coked)* | 85 |
| Turnip (raw) | 30 |
| Vinegar | 5 |
| Waffle (with sugar) | 75 |
| Walnuts | 15 |
| Wasa™ fiber (24%) | 35 |
| Wasa™ light rye | 50 |
| Watermelon* | 75 |
| West Indian cherry, acerola | 20 |
| Wheat germ | 15 |
| Wheat syrup, rice syrup | 100 |
| White almond paste/puree (unsweetened) | 35 |
| White sandwich bread | 85 |
| White sugar (sucrose) | 70 |
| White wheat flour | 85 |
| Whole brown sugar | 70 |
| Whole bulgur wheat (cooked) | 45 |
| Whole cereals (no sugar added) | 45 |
| Whole couscous, whole semolina | 45 |
| Whole wheat pasta | 50 |
| Whole-grain bread | 65 |
| Whole-hazelnut paste/puree (unsweetened) | 25 |
| Yeast | 35 |
| Yogurt** | 35 |
* These products have high GI, but their pure sugar content (pure glucid) is low (about 5%). Therefore they should not significantly affect blood sugar levels.
** There is no difference in the GI of whole-milk products and non-fat milk products, however they have high Insulinic Index.
Summary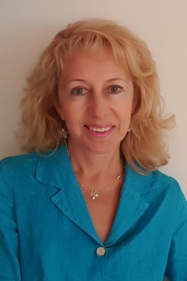 Article Name
Description
Check out list of Glycemic Index of Food and recommendations.
Author
Publisher Name