Almonds as a Nutritional Treasure
Almonds are one of the most nutritious among all nuts.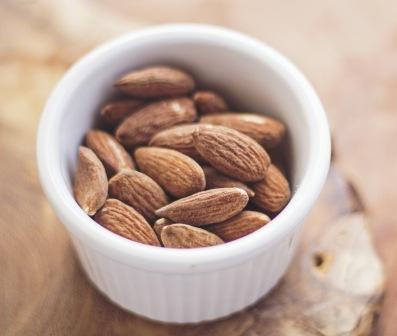 The fat in almonds is unsaturated, "good" fat
Contain calcium and magnesium – for strong bones
Rich in protein and fiber
Vitamin E, B2, phosphorus, copper, iron, zinc
Compounds called phytochemicals, help to prevent cardiovascular disease and cancer.
Lower blood cholesterol level
Almond skin contains 30 different antioxidant compounds (so buy the whole natural ones with the skin for a snack, or to add them to your meal or cooking)
Weight Loss Help
The Glycemic Index of almonds is only 15, therefore they help to lose weight
Add chopped almonds to muesli or Low Glycemic Index carb breakfast
Top fruit, yogurt or oatmeal with chopped almonds.
Bake healthy mini muffins or pancakes, using almond meal instead of white flour.
Try this Low GI Recipe: