Spaghetti Squash
For the first time in my life, I cooked a Spaghetti squash and surprisingly, found it pretty delish 🙂  The Glycemic Index of Spaghetti squash is very low (<20), it is high in folic acid, potassium, Vitamin A, and beta carotene.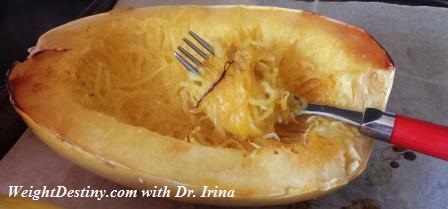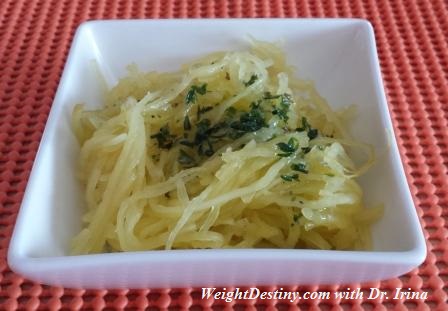 Directions:
Cut spaghetti squash in half lengthwise. I think this is a most challenging part because its peel is very hard!

Scoop out the seeds

Place flesh-side-down on a baking sheet

Cook for 40 – 45 minutes on 375*F (170*C)

Remove from oven and let cool.

Using a fork, scrape the insides of the squash until entirely emptied. Flash is very thin and comes out easily.
  You can add it to a salad, make a casserole, or eat with meat or fish as a side dish.
Warning:
Please do not mix up a Spaghetti Squash with a Butter Squash! Butter squash has high Glycemic Index of 65 and not good for our weight loss purpose.